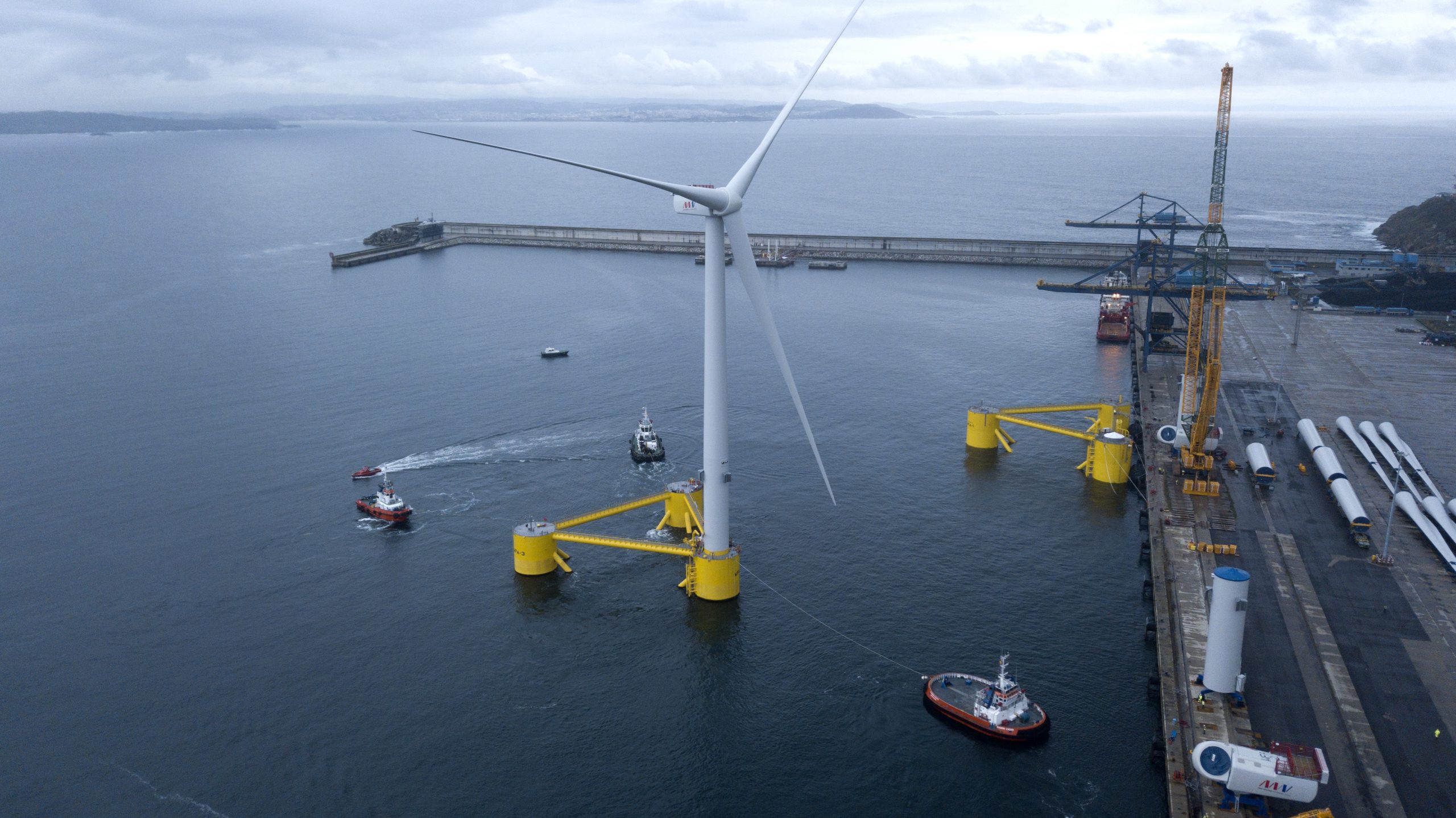 Korea Floating Wind congratulates Ocean Winds for on recently reaching the Financial Close in the Les Eoliennes Flottantes du Golf du Lion project in Leucate, France (EFGL).
EFGL is a project of 30MW in the South of France, and it involves constructing and operating three 10 MW floating wind turbines supported by the WindFloat semi-submersible floating foundations.
After finalizing the construction of Wind Float Atlantic in 2020, reaching the Financial close in EFGL is a major milestone as it confirms the bankability and maturity of the floating offshore wind technology and its readiness for large-scale implementation. This milestone also demonstrates the leadership of Korea Floating Wind's main sponsor – Ocean Winds – in floating offshore wind technology.
Moreover, it is also the first floating wind farm to be installed in a Marine Protected Area: the Natural Park of the Golfe du Lion. Built-in consultation with local stakeholders and with respect for the environment, the EFGL project is already a reference in terms of environmental studies and biodiversity watch and protection. Grzegorz Gorski, COO of Ocean winds, participated as a panel at the United Nations Ocean Conference 2022 in July and addressed the importance of ESG values by introducing the EFGL project, one of the most biodiversity-friendly projects to date.
Korea Floating Wind design is based on the same technological solution as EFGL, although scaling up in size, thus bringing a proven and reliable, and environment-friendly technology to Korean waters.