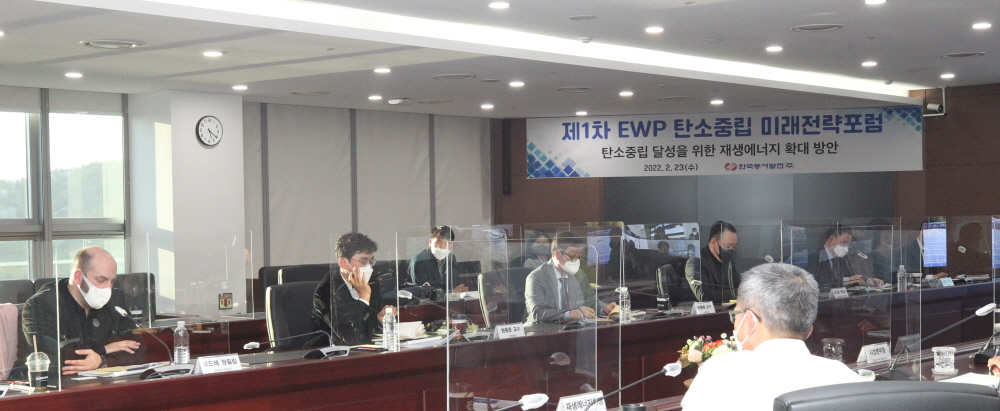 Korea East-West Power (EWP) held the "1st Carbon Neutral Future Strategy Forum" at its headquarters in Ulsan on the 23rd.
The forum was held under the theme of "2050 Measures to Expand Renewable Energy to Achieve Carbon Neutrality." Academic and industrial experts in the energy field and professors participated in the forum.
The presentations of topics were "The Role of Renewable Energy Spread and Power Generation Public Companies," "The Renewable Energy Business Model linked to the Revitalization of Distributed Energy," and "Overseas Floating Marine Wind Development and Operation & Maintenance Cases."
Jean Philippe Baudrey, head of development dept at Korea Floating Wind, introduced examples of overseas floating offshore wind power development and O&M experience to EWP senior management and emphasized construction tasks and supply chain development in Korea.