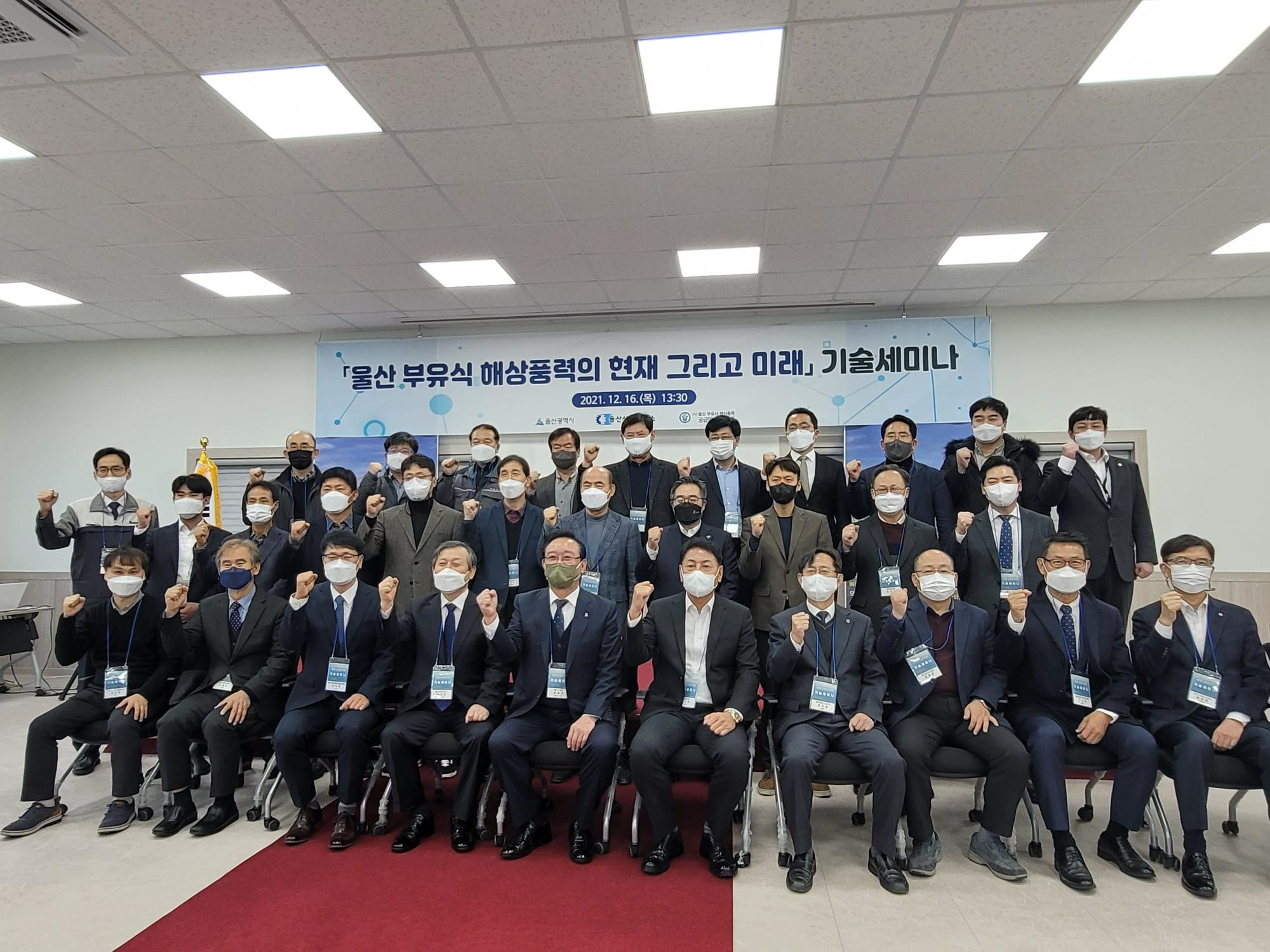 Ulsan Floating Offshore Wind Power Technology Seminar was held under the theme of 'Present and future of Ulsan Floating Offshore Wind', hosted by Ulsan Metropolitan City and conducted by the Ulsan Chamber of Commerce and Industry on Dec 16th.
KFWind and other developers participated, and the mayor of Ulsan and the heads of related organizations and officials attended this seminar.
KFWind technical team participated actively in the seminar, and we are proud to contribute to the success of Ulsan Floating Offshore Wind and support maturing local supply chain.
The resolution of floating offshore wind power, the economic value of the renewable energy field, and the status of new technology developed by the Supply Chain Association in Ulsan were discussed during the seminar.