June 2022 - Aim to facilitate collaboration between Portuguese and Ulsan companies willing to specialize in the floating offshore wind industry
작성자 : kfwadmin
2022-06-03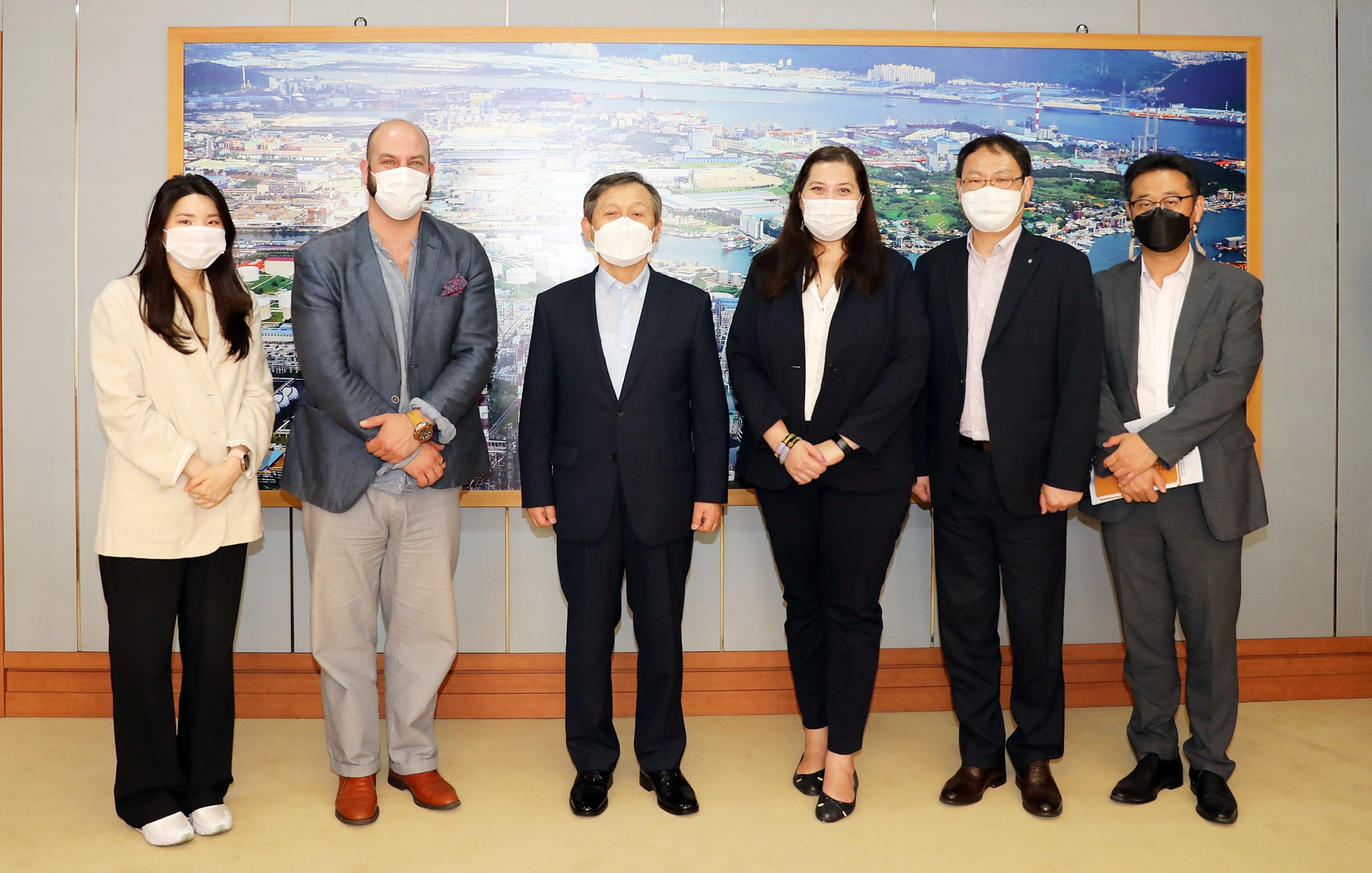 06 2022. Ulsan, Korea. AICEP (Portugal Trade and Investment Promotion Agency), Ulsan Chamber of Commerce and Industry (UCCI), and Korea Floating Wind (KF Wind) held their first meeting at the UCCI to discuss potential collaboration between Portuguese and Ulsan companies willing to specialize in the floating offshore wind industry.
Ocean Winds, one of sponsors of Korea Floating Wind launched the first semi-submersible floating wind power technology in Portugal in 2011. After three years of operation and 10 years developement, the WindFloat Atlantic offshore wind farm, which is located in Viana do Castello, Portugal, has provided concrete sign of proven technology and learnings from experience of implementation and operation.
Accordingly, AICEP and Ulsan Chamber of Commerce and Industry discussed joint research and investment in floating offshore wind power technology to serve as a bridge between the companies participating in the wind farm in Portugal and small and medium-sized enterprises in Ulsan.
Ulsan, which has developed into the industrial capital of Korea, is home to a large number of national key industries such as automobiles, shipbuilding, and petrochemicals. In addition, it is possible to utilize the advanced technical manpower of offshore plants, which is an essential element for floating offshore wind technology, and it is expected that abundant business prosperity and jobs will be created in this regard.
According to the Socio-Economic Impact Study report, performed by UNIST (Ulsan Institute of Science and Technology) and sponsored by KF Wind, it is expected that 66,000 jobs will be created in Ulsan (33,000 in construction and 33,000 in operation stages respectively) during the 30-year project period of about 1.2 GW promoted by KF Wind.