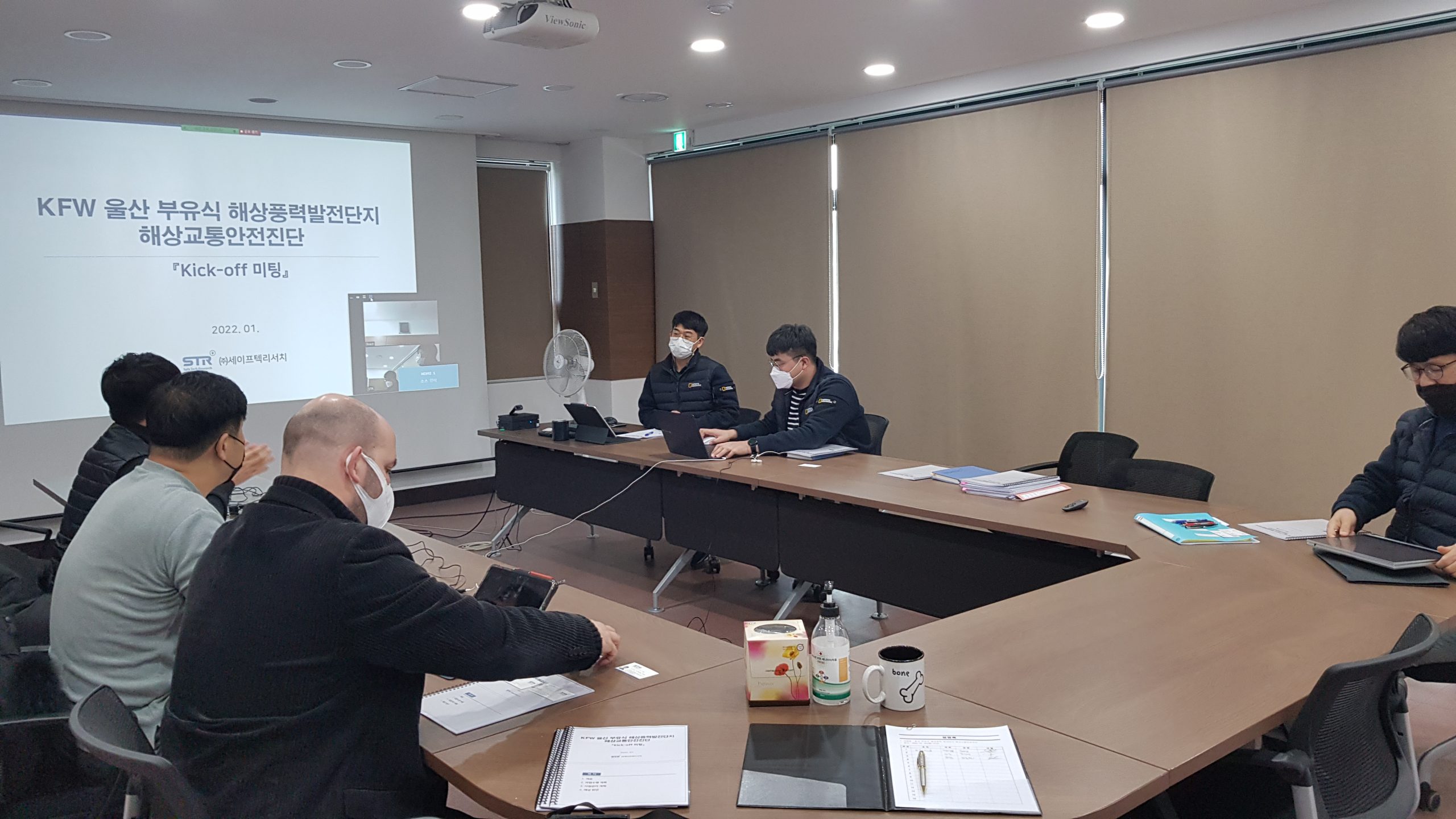 Korea Floating Wind, together with SafeTechResearch, a company specializing in maritime traffic safety, launched a kick-off meeting in Jan 2022 to discuss a maritime traffic safety assessment, which is an essential procedure for obtaining a development permit in offshore wind power energy in Korea.
Maritime traffic safety assessment refers to a series of processes for more future-oriented and safety-friendly development by pre-investigating, measuring, and evaluating the effects of various development projects in the sea on the navigation of ships and reflecting them in the design.
SafeTechResearch, which was selected as a safety assessment agency for Korea Floating Wind, acquired the quality management system (ISO9001) certification from DNV-GL for service quality management of maritime traffic safety assessment. Besides, it is the first spin-off research company of KRISO (Korea Research Institute of Ships & Ocean Engineering) with its core technologies of design, construction, and operation of ship handling simulator system and expert technology specialized in maritime traffic safety assessment.