Korea Floating Wind participated plogging in celebration of World Wind Day
Writer : kfwadmin
2022-06-18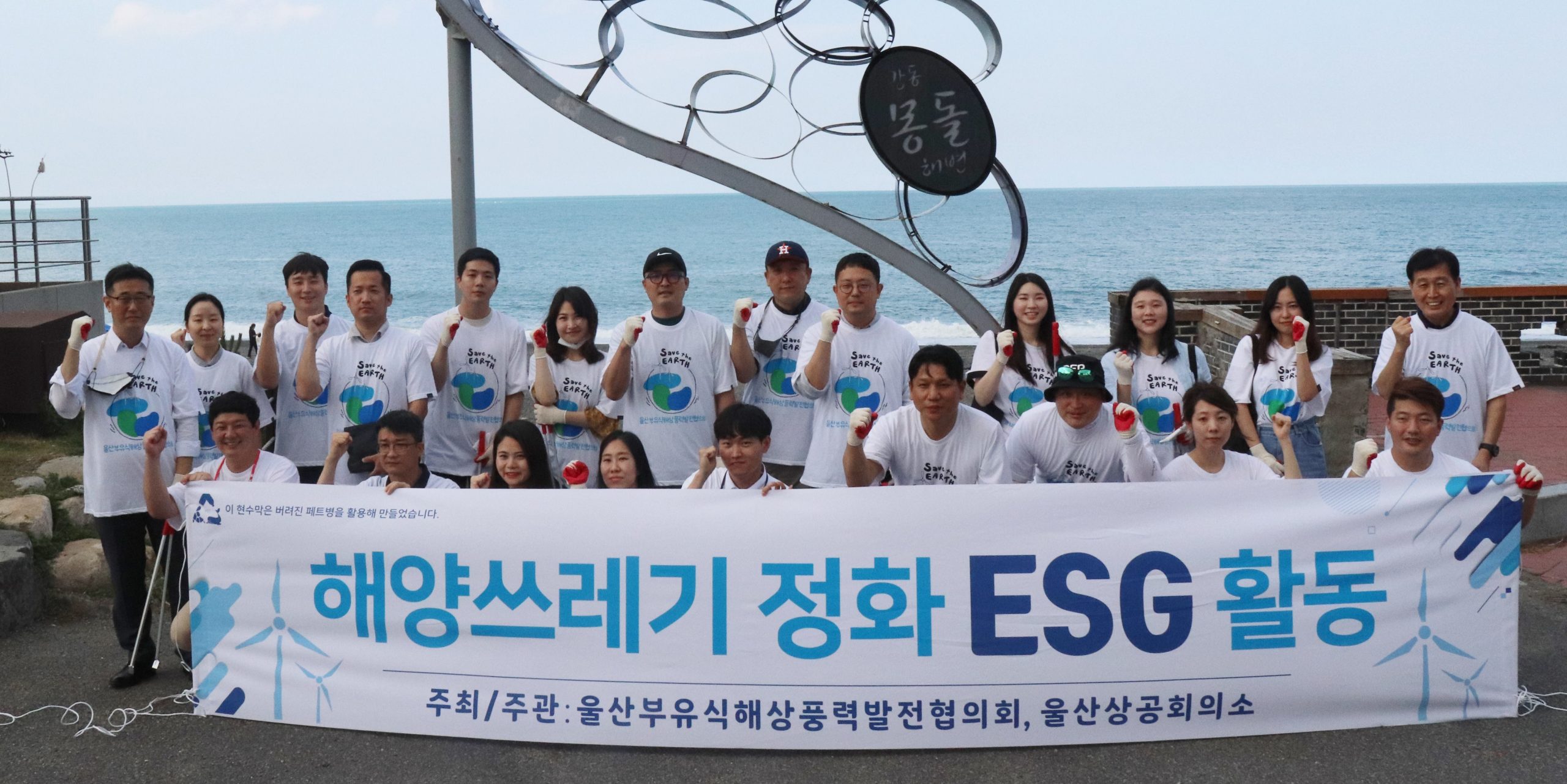 Korea Floating Wind, Plogging at the beach in Ulan in celebration of World Wind Day
Korea Floating Wind (KF Wind), which is promoting a 1.2GW floating offshore wind farm in Ulsan, held a beach cleanup activity in Ulsan to contribute to the local community through ESG management.
Korea Floating Wind employees collected garbage on the beach at Gangdong Mongdol Beach in Ulsan in cooperation with the Ulsan Chamber of Commerce and Industries (UCCI) and other floating offshore wind power developers in Ulsan in celebration of World Wind Day on June 15th.
People who participated in the environmental cleanup activities were wearing T-shirts made of recycled plastic bottles, produced by a social enterprise in Ulsan.
Communications dept at KF Wind said, "Through this plogging activity, KF Wind employees volunteered for this event to contribute to the preservation of the marine environment in Ulsan.
KF Wind plans to continue expanding marine environment protection activities centered in the Ulsan region as a part of ESG management practices.
In December of last year, KF Wind held an "I Sea You Upcycling Campaign" at an elementary school in Ulsan together with a local environmental NGO to promote the importance of the sea environment. The campaign was an eco-friendly social contribution program sponsored by KFWind that conveys the importance of the sea environment and resource circulation to children, including a hands-on activity where young students make whale dolls with upcycled PET bottles thrown away from the sea.
In addition, KF Wind is discussing with related local governments and local companies how to recycle wastes in the Ulsan Sea and use it at the construction site of the wind power farm.
국토일보(http://www.ikld.kr)>